Specialist courses
Specialist courses
SCS instructors can deliver a diverse range of specialist courses and training is available for individuals, groups, organisations and professional bodies. We teach full courses over a period of time suitable for clients on: Complete self protection for women, Comprehensive Sreet and Weapon Self defence, Restraint and Arrest Self Defence Courses suitable for security guards and police, self protection and conflict management/prevention training for barstaff dealing with violent or angry customers. Training for companies and business are excellent staff team building as well as improving the cost of liability. We teach members of HM Armed Forces, Police, Security guards, professional Bodies, bar staff and company staff, as well as the general public.
Training at the Moorings Bar, Trinity Quay, Aberdeen. Full time Bar staff were put through the five week course of Self Defence and restraint and arrest techniques. This course covered unarmed self defence, close quarters combat (CQC), Weapons defence from knifes and bottle etc, and Restraint techniques.
Knife defence as easy as (making the assailent) falling down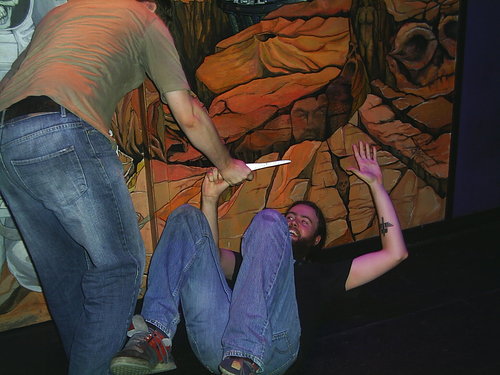 Self Protection Seminar, WAE Reaching Families group Aberdeen.
As Part of their nine week confidence course, Thursday the 2nd of April was a Self Protection and Defence Seminar provided by Street Combat System.
After a talk on practical techniques for violence avoidance and de-escalation, the group was taken through simple but effective ways to end physical confrontations quickly allowing them to escape unharmed (but not their attacker!)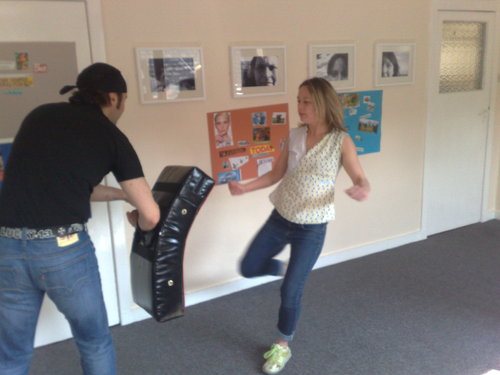 Flash teaching Front Snap kick
Scouts Self Protection Seminar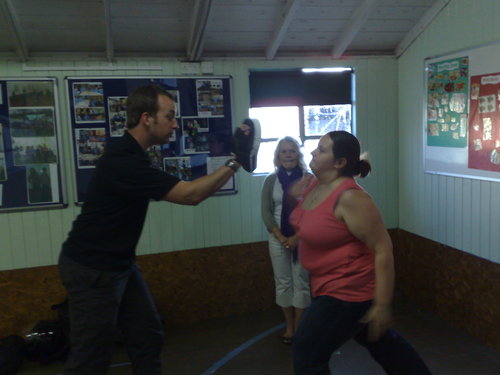 Training the chin jab, particularly useful for aggressors who are much taller and bigger than you are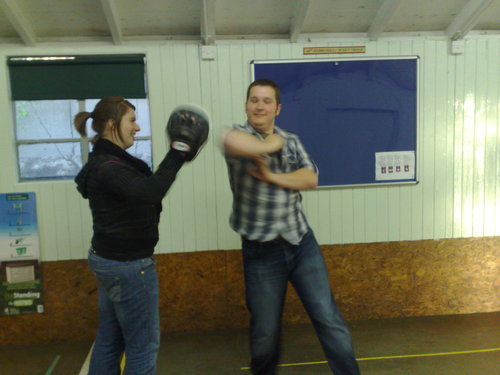 Fun with restraints! (Its not all serious...)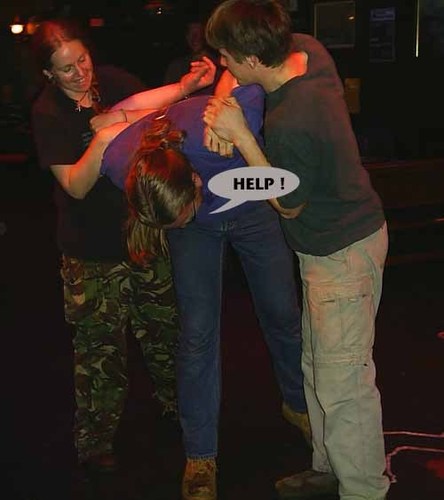 Self Protection, basic strikes set up from the Fence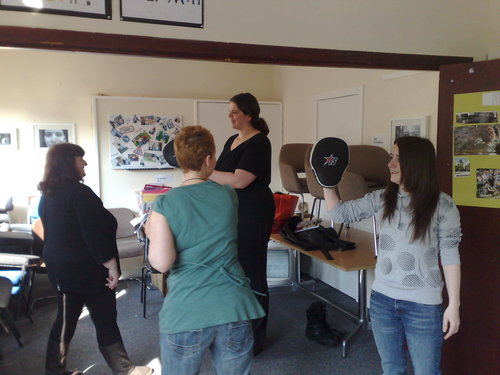 Getting to grips with shredding, and slapping...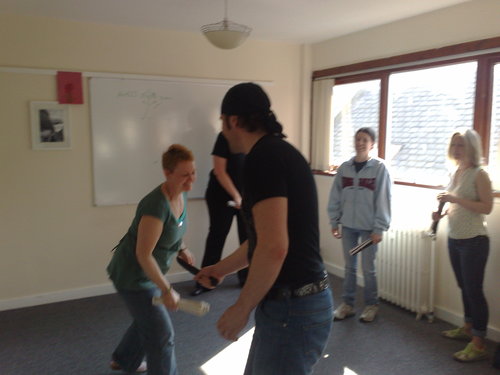 Teaching effective knife defence, using improvised weapons- in this case, a magazine.